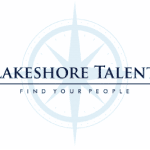 Lakeshore Talent
Lakeshore Talent is seeking a Supply Chain Manager for a healthcare organization in Durango, Co. This is a direct hire role paying $40/hour.
Job Duties
Responsible for daily operations of distribution, receiving and logistics services.
Accountable for ensuring supply cost related to PAR Management areas remain at or below budget.
Manages vendor relationships and credentialing to ensure vendors who are on-site are properly credentialed prior to approving appointments on nursing floors or having access to patients.
Supports Director of Supply Chain management to ensure departments are utilizing contract compliant supplies and ensures that contract conversion products are implemented and stocked in a timely manner.
Works with nursing and procedure based departments to refine business processes and enhance quality as it relates specifically to supply chain and all aspects of receiving, inventory and distribution.
Represents the internal customer and the organization by focusing efforts on maximizing quality, minimizing costs and integrating individual departmental goals within system supply chain objectives.
Directly responsible for developing staff work schedules and tasks assignments
Provides on-boarding and Enterprise Business Process (EBP) training as well as continuing training of staff as it relates to the functions of receiving, supply, replenishment, OR case pick, mail and equipment as applicable.
Responsible for development and analysis of reports directly related to functions of logistics and operations. Works within established departmental budget.
Responsible for trending supply utilization within clinical departments and modifying operations to support those trends.
Qualifications
Bachelor's Degree
2-5 years previous experience in a similar position
Healthcare experience
Good verbal and written communication
Apply with Google
Apply with Linkedin
Apply with Indeed