Switchboard Operator – Boulder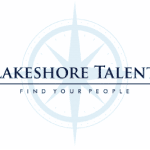 Lakeshore Talent
Lakeshore Talent is currently seeking a Switchboard Operator for one of their clients, a large company in the healthcare industry based in Boulder, CO. This is an in-office, contract to hire position and pays $17-18/hour (depending on experience).
**Background check and drug screen required upon hire as well as proof of covid vaccination.
Job Summary:
We are seeking a Switchboard Operator responsible for providing a full range of telephone switchboard duties, including triaging calls and relaying messages. You would assist with clerical duties as required and serve as a liaison between patients and medical staff.
Responsibilities:
Courteously and efficiently answer all incoming calls and connect callers with the correct extension.

Take and relay messages in an accurate and timely manner.

Respond to emergency and urgent calls from patients in a timely manner.

Direct callers immediately to clinical staff as necessary.

Perform operator functions including triaging calls; connecting and transferring calls; set up conference calls; instruct users on telephone procedures; and report telephone and equipment malfunctions to the appropriate party.

Provide a pleasant and helpful phone contact for callers.

Responsible for opening and closing the switchboard.

Responsible for the in-house paging system.

Perform clerical duties as assigned to maintain workflow in the department.
Qualifications:
Previous experience in a medical office answering a multi-line phone required.

Work may require sitting for long periods of time.

Requires occasional lifting of files or paper weighing up to 30 pounds.

Requires manual dexterity sufficient to operate a keyboard, calculator, telephone, copier and other office equipment.
Apply with Google
Apply with Linkedin
Apply with Indeed