Switchboard Operator (Temp) – Lakewood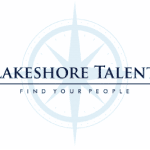 Lakeshore Talent
Lakeshore Talent is partnering with a medical clinic in Lakewood for a Switchboard Operator. This will be covering for an FMLA leave and is expected to last 12 weeks. Pay for this role is $17.50/hr. with working hours of Monday-Friday 8am-5pm.
Candidates must pass a background check, drug test (not testing for THC), and provide proof of covid vaccination records upon hire.
OVERVIEW:
Under limited supervision, is responsible for providing a full range of telephone switchboard duties, including triaging calls and relaying messages. Assists with clerical duties as required. Serves as a liaison between patients and medical staff. Supports and adheres to the US Oncology Compliance Program, to include the Code of Ethics and Business Standards.
ESSENTIAL DUTIES AND RESPONSIBILITIES:
Courteously and efficiently answers all incoming calls and connects callers with the correct extension.

Takes and relays messages in an accurate and timely manner.

Responds to emergency and urgent calls from patients in a timely manner. Directs callers immediately to clinical staff as necessary.

Performs operator functions including triaging calls; connecting and transferring calls; setting up conference calls; instructing users on telephone procedures; and reporting telephone and equipment malfunctions to the appropriate party.

Provides a pleasant and helpful phone contact for callers.

Responsible for opening and closing the switchboard.

Responsible for the in-house paging system.

Performs clerical duties as assigned to maintain workflow in the department.
MINIMUM QUALIFICATIONS:
High school diploma or equivalent required.

Apply with Google
Apply with Linkedin
Apply with Indeed