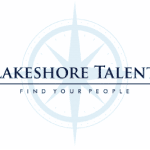 Lakeshore Talent
Lakeshore Talent is seeking a Systems Administrator for a local oil & gas company. The ideal candidate will be an experienced individual who can provide dynamic, scalable, and secure infrastructure related solutions and support services. This is a 4-5 month contract, paying $35-38 per hour.
Responsibilities:
• Participate in the administration of all IT Infrastructure areas, specializing in VMWare support and maintenance.
• Assist with architecture design and engineering across all related areas.
• Be actively involved in all stages of large IT projects ensuring IT solutions are effectively developed and ultimately implemented.
• Maintain Infrastructure system performance by performing monitoring, analysis, and tuning.
• Serves as an escalation point for support and ensures resolution to difficult issues.
• Participate in the management of Infrastructure security best practices including patches, hotfixes, and vulnerability management.
• Works closely with Project and Business teams resolving issues, improving business value, providing operational excellence, and continuous product/process improvement.
• Seeks ways to optimize infrastructure technologies for performance, scalability, security, and user experience.
• Continuously looking to discover, evaluate, and implement new tools and technologies to maximize operational efficiency.
• Contributes to best practices and methodologies; contributes to enterprise standards, policies, procedures and technology roadmaps.
• Participates in team technology reviews, capacity, and disaster recovery planning.
• Participate in small to medium size projects to support enterprise direction and road map.
• Responsible for reviewing requests and completing trouble tickets.
• Participates in lifecycle planning and implementation.
• Contributes to the development of new concepts, techniques and standards; builds technology roadmaps
• Knows and understands all company safety and security policies; contributes to the update and modernization of such.
Requirements:
• Bachelor's Degree or equivalent training/expertise.
• 2-5 years of Infrastructure support experience including system design, solution architecture, implementation, analysis and administration.
• A wide base of experience in many IT infrastructure disciplines, including but not limited to VMWare, Citrix, Windows, Linux, Cisco UCS, security methodologies, cloud based technologies, and LAN WAN analysis and monitoring tools.
• Strong communication, collaboration, teaming, self-management, and organization skills. Must possess strong analytical skills for problem solving and troubleshooting.
• Has strong working knowledge and understanding of the technologies that serve as the back bone to IT infrastructure.
• Excellent interpersonal and communication skills with the ability to relate technical issues to non-technical management.
• Disciplined approach to support methodology and project efforts including quality, testing, and documentation.
• Plans, schedules and arranges own activities in accomplishing objectives.
• Strong skills in Infrastructure system design, analysis, and problem solving.
• Experience with energy-related systems and technology desired.
• Assume on call support when required.
• After hours work may be required due to outages, implementation and maintenance windows.
Apply with Google
Apply with Linkedin
Apply with Indeed