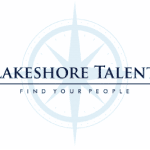 Lakeshore Talent
Lakeshore Talent is currently seeking a Systems Engineer for one of their clients, a large company based in Brooklyn, NY. This is a contract to hire position and pays $60-75/hour (depending on experience). It can be either a hybrid position (50/50 split)or a mostly remote position with extended travel to NYC as required (4-6 weeks at a time).
Background check and drug screen (excluding THC) required upon hire.
Job Description:
We are seeking a Systems Engineer to help deploy, operate and maintain 9-1-1 system infrastructure, including servers, storage, virtualization, backup, and monitoring. This role will use your programming and scripting skills to apply best-in-class operational processes to maintain cutting edge public safety communications systems. You will be part of a committed team of experts that value our mission and strive to deliver the highest quality mission critical systems possible.
Responsibilities:
Represent Vesta Solutions Inc. as the technical expert for our private cloud solutions deployed within the customer's data centers.

Work alongside our customers in a mission critical, life-safety environment, supporting 911 operations in NYC – 24/7/365.

Perform critical system maintenance and support in a DevOps, automation first environment.

Leverage software development and scripted solutions to automate the many tasks required to maintain a high availability data center.

Maintain a CI/CD pipeline to build and maintain code repositories that support automated build, maintenance and test functions.

Support deployment and testing of the systems you will maintain.

Provide technical expertise for the resolution of complex problems. This could involve in depth analysis including the use of sophisticated analysis tools.

Perform Tier 1 & 2 support functions as necessary to exceed stringent Service Level Agreements.

Participate in software and security maintenance workflows.

Regularly meet with customers to resolve issues and collaborate on ways to improve operational performance.

Develop and automate integration and test processes and policies.

Define, specify and/or recommend test tools and scripts necessary to accomplish integration and test activities.

Provide Estimates of Effort for all integration engineering activities.

Ensures accuracy and completeness of technical documentation.

Function within an ITIL framework.
Qualifications:
Bachelor's degree required

4+ years of data center engineering or designing, building and maintaining large-scale private cloud environments required
Preferred
Demonstrated experience developing and/or scripting in Python.

Experience developing automated solutions to deploy infrastructure or applications (Python, Ansible, Terraform, Gitlab, JSON or YAML, Rundeck or Jenkins).

Familiarity with VMware, Windows, Linux, and container solutions (VCD,NSX-t,ProxMox,etc.).

Experience with monitoring and logging tools and platforms (Elastic, Science Logic, BMC Bladelogic).

Experience with Continuous Integration (CI) and Continuous Delivery (CD).

Experience supporting complex end-to-end network solutions in a Mission Critical environment.

Knowledge of communication protocols, client server architectures, computer networking technologies, network security solutions, and software integration.

Understanding of systems integration processes, requirements gathering, and software deployment.

The ability to quickly gain a deep technical understanding of new topics/technologies.

Strong knowledge in networking protocols.

Familiarity with SAN-based architecture.

Advanced level knowledge of incident response, detection and prevention.

Proven track record of exhibiting strong judgement and adherence to ethical standards.

Strong problem solving skills, analytical abilities and ability to deliver high performance.
Apply with Google
Apply with Linkedin
Apply with Indeed