Talent Acquisition Business Partner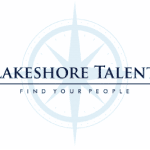 Lakeshore Talent
Lakeshore Talent is currently seeking Talent Acquisition Business Partner for one of their clients, rapidly growing tech company located in Boulder, CO.
This is a full-time remote, direct hire position and pays $75,000 to $95,000/year (depending on experience).
Job Summary:
This role will work closely with the other Talent Acquisition Business Partners and hiring managers to develop strategies to find high-quality, passive candidates for our Engineering and Product teams. As a Talent Business Partners working across the Engineering/Product and other hard to fill openings in the organization, you will have a direct and enormous impact on the ability to scale our business with exceptional team members.
Responsibilities:
Generate pipelines of high-quality, passive candidates by utilizing robust, creative, and outside-the-box sourcing strategies to identify and engage with passive technical talent.
Conduct initial screens with candidates to qualify their experience against the Hiring Managers' requirements.
Manage upwards of 5 hard-to-fill roles at any given time, source qualified candidates, create a positive candidate experience and provide a smooth handoff to the hiring manager.
Design top-of-funnel strategy alongside Recruiters and Hiring Teams, serving as the subject matter expert on the competitive landscape and on creative sourcing techniques.
Prioritize building a diverse team at every step of the recruiting process, ensuring our top-of-funnel efforts and interviews provide candidates of all backgrounds with equal, unbiased consideration and opportunity.
Share detailed information about the role, the team, and the culture with candidates to generate their enthusiasm about the team even further.
Develop a strong understanding of the company's tech stack and a familiarity with the needs of all of our technical teams.
Qualifications:
Corporate recruiting and/or agency recruiting experience is required.
5+ years of experience sourcing technical talent within a high-growth, startup or recruiting agency, preferred.
Prior experience managing upwards of 5 hard-to-fill roles at any given time.
Proactive self-starter who navigates ambiguity with ease.
Results-oriented and always eager to get things done, but never at the cost of a thoughtful or strategic approach. You use data to inform your priorities and actions, and track metrics to understand your progress.
You know this job is first and foremost a partnership, with candidates and with the teams you recruit for; you take a proactive, consultative approach with these relationships, building trust consistently and quickly.
Communication is one of your most salient strengths. You are proactive, clear, and compelling in your written and oral communication.
The team is a priority for you; you care about our goals as an organization, enable others to do their best work, and love working together to come up with the best solutions.
You are insatiably curious and a lifelong learner, always seeking to improve your craft and to learn everything there is to know about the company, the teams you partner with, the market, recruiting… you know you are never done learning and investing in the journey!
Experience using a variety of sourcing tools including but not limited to: LinkedIn Recruiter, StackOverflow, GitHub, Entelo, Hiretual, Gem, Beamery, Hired.com.
Familiar with ATS systems (we use Jobvite), resume databases, internet sourcing tools, and complex spreadsheets.
Work well in fast past, high growth environment.
Excellent communication skills.
Apply with Google
Apply with Linkedin
Apply with Indeed