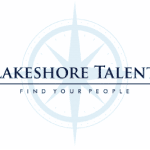 Lakeshore Talent
Lakeshore Talent is partnering with a Healthcare organization in search of qualified applicants for a Talent Sourcer.
SALARY: Pay is $22/hour and this will be starting as a 2-3 month assignment with potential of extending or going permanent.
LOCATION: Denver, CO (remote for now). Laptop, cell phone, and all tools needed will be provided. No out of state candidates please.
RESPONSIBILITIES:
Actively searching and engaging with a wide array of candidates, primarily focused on hard-to-fill skillsets
Building and nurturing both local and national talent pipelines of active and passive candidates alike
Conducting market research on candidate data including skillsets and demographics
Conducting competitor analysis regarding hiring trends, market mapping, as well as supply and demand analysis
Searching on traditional and non-traditional sources such as job boards, lists, search engines, social media, and web mining
Creating, leveraging, and optimizing a variety of recruitment marketing tactics including job descriptions, social media content, email campaigns, and advertising
QUALIFICATIONS:
1+ years of sourcing experience
1+ years of experience networking and building relationships with local organizations and universities to support hiring efforts
Proficiency in Microsoft Word, Excel, and Outlook
Recruiting experience in a healthcare environment preferred
Apply with Google
Apply with Linkedin
Apply with Indeed