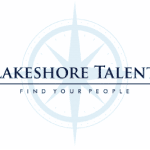 Lakeshore Talent
Lakeshore Talent is currently seeking Technical Support for one of their clients, a well-known Tech company, based out of Allen, Texas. This is an in-office, contract to hire position.
Background and drug screen (No THC) required upon hire.
Job Description:
As a Technical Support Representative, you will be interacting with police and be responsible for diagnosing and resolving customer issues through phone, web, email, and will maintain critical relationships developed by other departments throughout the problem and resolution cycle.
Job Duties:
Communicate outage notifications and ticket statuses to customers.

Communicate actively with other departments detailing specific customer issues.

Answer inbound and make outbound technical

support calls (abut 30-40 calls/day)

Self-assign and take ownership of tickets from the queue.

Document product issues and convey workarounds and fixes to customers.

Follow procedures for internal escalation of issues to internal teams.

Track and resolve issues.

Interface with Tier 2 on customer issues and comments.

Help maintain online kno

wledge base.

Provide technical assistance to regional sales manager's daily.

Answer after hour calls from customers.
2+3 years of experience in IT helpdesk/or app

lication role

Extensive hardware, software and network troubleshooting.

Experience with RAID technologies and virtual disks.

Experience with SQL server queries and updates.

Strong working knowledge of Windows server 2016, 2012, 2008; Windows 7,8, and 10.

Experience with CLI and various Linux distributions (Ubuntu/CentOS preferred)

Experience working with Azure Cloud and containers.

Knowledge of Active Directory, DNS.

Strong working knowledge of routers, switches, VLANs, VPN, DHCP, TCP/IP.

Knowledge of internet protocols and certificates (HTTPS, SSL/TLS, ect).

Experience in writing PowerShell Scripts. Experience writing user friend

ly Knowlege Base Articles and FAQ's

One or more certifications preferred, CompTia A+, MCSE, CNA CCNA, Linux certifications.
Minimum High School degree

Information Technology College degree preferred.
Apply with Google
Apply with Linkedin
Apply with Indeed