Tier 1 Tech Support Representative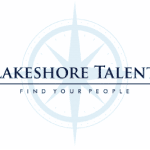 Lakeshore Talent
Lakeshore Talent is currently seeking Technical Customer Support Reps for one of their clients, a Technology company located in Westminster, CO. This role will assist customers with troubleshooting and incident creation to resolve customer trouble. Ideal candidates will possess excellent customer service skills and the willingness to learn and be trained and develop key technical skills.
Great opportunity within a stable environment with a "start-up" feel, and collaborative work setting! Candidates will be able to work several days from home.
Pay – $17-$19/hour. This is a contract-to-hire role.
**Background check, drug screen and Covid vaccination required**

Core Functions
Provide first level phone support, performing problem recognition, research, isolation in a Linux environment, resolving hardware & software issues or escalating issues to Tier 2 team

Assist inexperienced or nontechnical end users in resolving issues

Diagnoses browser and networking issues

Records and/or maintains accurate information within ticketing system

Interfaces directly with customers to ensure their issue(s) are resolved and a superior customer experience is provided

Work in a team environment

Coordinating, working with and following up on work performed by remote field techs
Job Requirements:
Tech Support Preferred

Inbound/Outbound Call Center Preferred

Proficient in configuring, and troubleshooting production services

Configuration and troubleshooting of network rules

High School diploma or equivalent

Should be able to prioritize and meet tight deadlines

Must be organized, detail oriented and able to work without constant instruction

Possess technical aptitude for performing technical tasks to resolve customer issues

Ability to work in a high intensity, stressful environment

Ability to work a flexible or rotating schedule, including weekends and evenings

Ability to work both independently and as part of a team

Must have excellent customer service skills and manage time well working with multiple clients at the same time

Must be able to communicate empathetically, logically, and clearly

Must be able to work in an on demand, fast paced customer service environment without becoming frustrated, frazzled or angry

Absolutely exercise the highest level of confidentiality and ethical standards at all times
Apply with Google
Apply with Linkedin
Apply with Indeed