Tissue Transplantation Receiving Technician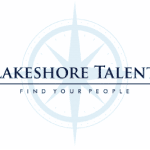 Lakeshore Talent
Lakeshore Talent is currently seeking a Tissue Transplantation Receiving Technician for one of our clients, a nonprofit organ and tissue donation company. This will be a direct-hire role working onsite in Centennial, CO.
This will be an entry level role working in a lab setting. As a Tissue Transplantation Receiving Technician you will have the ability to make a difference in the lives of others, have hands-on training and learning opportunities, and have room for career growth and development.
Pay: $16.81 – $21.10/hr based on relevant years of experience
Bonus: 5% target Bonus Program based on individual and company metrics
Shift: Friday-Sunday; 6:00am – 6:30pm
Benefits: Generous Time Off Policy, Paid Sick Leave, 9 paid Holidays, Retirement Plan, onsite Health Care clinic, Wellness Program, Life Insurance, AD&D, Short & Long Term Disability, and more!
The Tissue Transplantation Receiving Technician is responsible for properly receiving, inspecting, storing, and recording of inbound donor material, as well as receipt, verification and reconciliation of donor procurement cultures from the recovery agencies. This position is responsible for ensuring accurate documentation and consistent labeling between tissues, procurement cultures and accompanying paperwork for every donor received, and rectifying labeling/documentation errors through communication with the recovery agencies. They must utilize electronic systems, such as ERP, AlloTrak, barcode scanners, production schedules, and document management systems, to accurately record and verify transactions and complete electronic documentation of culture reconciliation.
Essential Duties and Responsibilities:
Receive incoming donor material and procurement cultures and record receipt in assigned ERP and Smart Solve Electronic Receiving Form

Inspect donor material for accuracy and/or damage and disposition material accordingly

Reconcile procurement cultures to donor material and utilize electronic system to document the reconciliation

Verify and reconcile documentation accompanying donors and procurement cultures, and manage communication with agencies regarding correction, when necessary

Properly label and stage/store incoming donor material

Properly label and stage procurement cultures for transfer to sample submission location within AlloSource

Execute all inventory transactions to assure accurate inventory levels and counts which includes appropriate use of bins, warehousing and storage conditions based on inventory type

Conduct cycle count activities as directed by Supervisor

Management of whole donor and reconciliation

Perform discard and Quarantine of inventory activities, as necessary

Manage receipt and documentation of RMA tissue

Adhere to and promote proper practices and techniques which are consistent with current operating procedures, training requirements, safety practices and company policies.

May perform other related duties and responsibilities as assigned.
Requirements:
High School Diploma or equivalent.

6 months experience receiving and inspecting incoming inventory within a manufacturing or warehouse environment.

Proficiency in Microsoft Applications, specifically Excel, Word and Outlook
Preferred Experience:
AATB Certification

Previous experience in a Regulated, Biotech, or Manufacturing Industry related to inventory management.

Experience working with ERP and barcoding systems
Apply with Google
Apply with Linkedin
Apply with Indeed