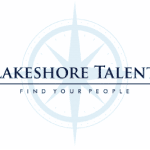 Lakeshore Talent
Lakeshore Talent is partnering with a prominent hospital network to assist with their search for several Utilization Review Nurses. This role will require the RN be onsite 50% of the time Monday to Friday. This will begin as a contract role but has opportunity for extension and/or hire. Local and Traveling candidates will be considered.
Responsibilities:
Partners with operational and medical leadership to identify, develop and implement successful communication and education, to engage physicians and improve processes and outcomes.

Rounds daily with physician and mid-level providers to ensure appropriate and accurate documentation in the medical record.

Ensures the level of services and acuity of care will accurately be reflected in quality outcomes.

Performs daily medical record reviews

Performs data collection activities to identify documentation issues, quality issues, and opportunities for improvement in patient care and services.

Analyzes quality and patient safety data to identify patterns in the management of patient care and services using reported 1.) Hospital acquired conditions, 2) Patient safety indicators, 3) Case Mix index, and 4) Expected mortality.

Collaborates with the Clinical Quality Team and the Clinical Quality Medical Directors to model, teach and improve upon the culture of safety with shared improvement in all venues

Presents updates to operational and medical leadership, attending and resident physicians and interdisciplinary quality committees.

Communicates effectively and collaborates with the Clinical Coding Team.

Fosters an environment to execute a shared vision in creating a model of best practice in the accurate reporting of patient diagnoses, comorbid conditions and treatment rendered.

Professional Development and Education, Masters evidence and literature in relevant clinical areas, discipline, and improvement science, including clinical quality improvement, patient safety, human factors, failure modes, root cause analysis, and related performance and safety resources.

Applies knowledge of professional nursing standards, best practices, and interdisciplinary collaboration to advance problem analysis and resolution and creative process redesign.

Participates on departmental and hospital committees and task-forces as assigned.

Participates in concurrent performance improvement activities and on-going review activities.
Requirements:
Licensed Registered Nurse (RN) in the State of Illinois.

Bachelors of Science Degree in Nursing (BSN)

2 years of experience in similar role with 5 years of experience in medical/ surgical, critical care, intensive care or emergency care

Demonstration of advanced clinical expertise

Must possess and consistently demonstrate:

Strong interpersonal, communication, conflict management, diplomacy and negotiation skills.

Proven leadership to affect positive clinical quality outcomes.

Analytical skills necessary to independently collect, analyze and interpret clinical data.

Basic computer skills and willingness to learn computer applications relative to this position.
Apply with Google
Apply with Linkedin
Apply with Indeed