Veteran Support Specialist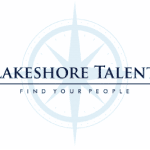 Lakeshore Talent
Lakeshore Talent is partnering with a nonprofit organization to fill a Veteran Support Specialist role. Qualified candidates must have a related degree in social work, human services, or social sciences. This will be starting as a 3-5 month contract position, paying $17-$19.23/hr.
The Veteran Support Specialist (VSS) position will provide initial intake and eligibility screening for potential Veteran Clients to enroll them into programs and services and ongoing case management services to ensure clients receive needed assistance.
Essential Duties
Coordinate supportive services to Veterans and their households who are homeless or at immediately risk of homelessness

Work collaboratively with local agencies working to provide supportive services to Veterans while meeting program requirements and maintaining a working knowledge of program specific guidelines

Develop and maintain strong relationships with community partners and housing providers through networking and outreach activities.

As a case manager, the VSS is responsible for detailed documentation of electronic client case files.

Review existing records, if applicable, and determine eligibility for programs. Once eligible, make initial contact with the veteran within two (2) business days.

Meet with the veteran to determine what types of services are needed to secure housing or prevent homelessness.

Develop a housing stability plan and connect them with available services and benefits.

Conduct habitability inspections.

This position will require travel throughout Metro Denver.
Minimum Qualifications
Bachelor's degree in social work, human services, social sciences or a related field or equivalent specialized work experience with the homeless and veteran populations.

Prior case management experience

Valid driver's license and proof of insurance.
Preferred Qualifications
Prior military experience

Excellent organizational, communication and facilitation skills.

Ability to maintain confidentiality.

Ability to evaluate individual needs requiring professional judgment within established policies and procedures.

Knowledge of basic computer functions.
Apply with Google
Apply with Linkedin
Apply with Indeed