VP of Human Resources, Employee Engagement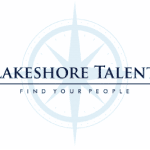 Lakeshore Talent
Lakeshore Talent is partnering with a large organization in healthcare services to fill a role for a Vice President of Human Resources/Employee Engagement This will report directly to the Chief Human Resources Officer. Together with senior leadership, the VPHR and CHRO will deploy human capital strategies and employee experience programs that drive the business agenda and deliver an organizational culture consistent with the company's values.
This is a hybrid role out of their office in the Denver Tech Center with a targeted pay range of $160,000-$180,000/year with bonuses potential of 20-30% annually. The position could be based out of Denver (ideal) or Cincinnati.
Essential functions and responsibilities:
The Vice President HR/Employee Engagement will be responsible for managing the planning, implementation & measurement of the organization's people services roadmap. Specifically, the VPHR will drive key talent initiatives related to performance management and employee engagement programs, employee branding, and employee feedback processes. In directing the talent, employee experience, this individual will take a data driven and systemic approach to formulating an integrated culture and employee experience that fosters engagement, across the organization. S/he will work to introduce employee programs that align employees with the company's vision and business strategy.
The Vice President of Human Resources/Employee Engagement will manage a staff of HR professionals. S/he will partner with other HR Leaders, Talent Acquisition, and business leadership to shape, drive and deliver a meaningful and retentive employee experience across the enterprise.
Key Responsibilities:
Leadership and Communications
Maintain strong working relationships with executives and managers. Proactively reach out to key managers to design and implement initiatives that deliver exceptional talent programs, foster a culture of inclusion and diversity, and promote employee engagement.

Partner closely with Marketing, Communications and Brand teams to create relevant content, messaging and promotional programs to activate, inform and engage employees. Ensure consistent experiences across internal and external employee touchpoints.

Implement human capital strategies and talent structures using engagement models, performance improvement techniques, and recognition systems to attract and retain a high-quality team.

Partner with DEI Manager, senior leadership and local HR to embed diversity and inclusion into business processes, ensuring alignment which allows for regionalization based on local nuances.

Lead implementation of our employer brand and employee value proposition.

Partner with HR leaders to ensure all talent management practices provide a positive employee experience and incorporate GPTW strategies.
Maintain Talent Program, Employee Experience calendars and proactively communicate with key stakeholders.
Culture and Engagement
Implement initiatives to promote, achieve and sustain a culture of exceptional employee engagement and overall excellence.

Partner closely with Marketing, Communications as a Great Place to Work. Defining goals for promotions and messages externally.

Implement activities, events, and initiatives across the organization to drive a superior employee experience.

Lead the employee engagement and pulse surveys, partnering with business leaders and the HR team to develop impactful action plans based on the results.

Drive employee recognition strategies and programs that align to operational and workforce demands.

Oversee the cross-functional Great Place to Work survey initiatives and responses.

Track the effectiveness of programs and initiatives, evolving strategies to improve outcomes.

Keep abreast of best practices in the market on how to drive effective employee engagement.
Talent Management
In conjunction with Compensation oversee the performance management process. Review and continuously improve the processes related to goal-setting, progress tracking, and evaluating individuals.
Requirements:
Bachelor's Degree in business or related field.

10+ years of proven experience leading employee programs in large, complex organizations.

Must have compensation analyst experience.

Extensive knowledge talent programs, employee engagement, and L&D practices.

Demonstrated ability to analyze large data sets, utilize metrics and make data driven recommendations and decisions.

Highly proficient at project management.

Proven experience managing in a matrixed environment, with ability to collaborate and work cross-functionally with leaders at all levels.

Strong team player who can build and maintain an engaged team.

Builds relationships to align efforts with internal business partners.

Comfortable with change and multiple priorities in a fast-paced environment.

Able to work both strategically and hands-on.

Proven organizational skills with attention to detail and the ability to prioritize and manage competing demands.
Apply with Google
Apply with Linkedin
Apply with Indeed