Website Migration Specialist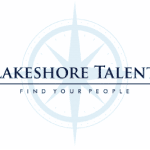 Lakeshore Talent
Calling all Website Migration geniuses!
Lakeshore Talent has partnered with the headquarters of a global hotel to hire 4 Digital Content Project Specialists for a 3 month project with the possibility of extension.
Ideally they would like someone in the Chicago area for hybrid work, where they can come into the office once in a while. They may be open to a fully remote person for this role too that lives outside the Chicagoland area.
The Digital Content Project Specialist will work on a hotel website content migration project. The specialist will be responsible for ensuring adherence to brand standards and creating strong content while consistently maintaining SEO best practices. The specialist role will include a mix of supervised tasks and independent work in the content management system. This individual will report to the project manager and the Manager, Digital Content Operations and will support the hotel properties involved in the migration.
They need people to transfer old property sites to new property sites and build decks and handle the trouble shooting before the launch.
POSITION RESPONSIBILITIES:
• Day-to-day website content workflows and the completion of tasks assigned by the project manager
• Building hotel property websites on new platform
• Ensuring adherence to brand standards for all requests and project
• Creating strong content while maintaining SEO best practices
• Maintaining calendar entries of upcoming digital content projects and deadlines
EXPERIENCE AND QUALIFICATIONS:
• 1-2 years business/digital experience
• CMS experience (Adobe AEM preferred)
• Usability or conversion enhancement knowledge
• Knowledge of programming languages, such as hypertext markup language (HTML)
•Must be comfortable working independently.
Preferred:
•Website Building Experience
•Website Migration Experience
•AEM Experience
EDUCATION:
• Bachelor's Degree (English, Journalism, Communications or related major preferred)
Pay is $25- $27 per hour depending on experience.
Apply with Google
Apply with Linkedin
Apply with Indeed