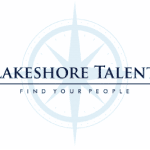 Lakeshore Talent
Lakeshore Talent is looking for qualified candidates to fill an HRIS Manager role for a well-known company based in Denver, CO. This is a remote role, but candidates must live in either CO or MN.
Direct Hire
Remote
Salary: up to $130k
Bonus Opportunity: 15% annual bonus
Covid vaccine required
Position Mission: The HR Technology manager is the 'owner' and subject matter expert of Workday (Human Capital Management) HCM. Reporting to the Chief People Officer, this role works closely with functional HR teams, IT, and core business stakeholders to ensure our HR technology solutions enable the business to move forward and deliver results. The HR Technology Manager will provide strategic technology partnership to support organizational needs in the design, implementation, and support of the HR Technology Roadmap, and will ensure that we are following established core standards and guidelines across all architectures, security, technology, and compliance. This position ensures accurate best practice business process/workflows and other system dependencies are in place within Workday to enable and support the delivery of our business goals via our HR technology solutions. As the HR Technology Manager, you will be responsible for the leadership and daily operations of the HR Technology Team, ensuring the team provides exceptional and timely support to our bakeries and all key stakeholders.
Responsibilities:
The HR Technology Manager will provide strategic technology partnership to support organizational needs in the design, implementation, and support of the HR Technology Roadmap, and will ensure that we are following established core standards and guidelines across all architectures, security, technology, and compliance
This position ensures accurate best practice business process/workflows and other system dependencies are in place within Workday to enable and support the delivery of our business goals via our HR technology solutions
As the HR Technology Manager, you will be responsible for the leadership and daily operations of the HR Technology Team, ensuring the team provides exceptional and timely support to our bakeries and all key stakeholders
Responsibilities include, but are not limited to: HR Technology Oversee and manage the day-to-day activities of the HR Technology Team
Core contributor to the planning and development of technology roadmap which will include aligning HRIS systems with company strategy, setting up end to end processes and ensuring seamless integration across multiple systems, vendors, and platforms
Design and create HRIS processes as well as communicate and implement across the business in a way that drives value and adoption
Drive initiative to optimize HR technology platform to eliminate manual work, drive efficiency and ensure compliance
Identify risks or opportunities and recommend changes to processes which improve the delivery of HR services to the organization
Identify current and emerging trends in people data (retention, turnover, career paths, etc.) and be able to distill the key story and action recommendations for leaders
Develop HRIS and data analytics functions to ensure deeper bench strength in key areas of expertise
Required Knowledge, Skills & Abilities:
Required: Bachelor's degree in Human Resources, Technology, Business or related field 5+ years of Human Resources experience working with Human Capital Management (HCM) ant Talent Acquisitions systems and reporting solutions
This role requires an HR professional who excels in a fast paced, results oriented, and dynamic environment, who is flexible and can respond quickly (sense of urgency) and effectively to business issues
Ability and experience with organizing team roles and evaluating employee performance
Familiarity with human resource policies and procedures to ensure our HR technology solutions meet organizational needs and goals
Strong interpersonal, communication and leadership skills
Strong attention to detail. In-depth knowledge of HR systems, reporting, data, and future trends and best practices
Flexibility to adapt to changing business situations and effective problem-solving capabilities
Aptitude for learning new technologies and trends
Self-starter with ability to work with little direction and produce results
Apply with Google
Apply with Linkedin
Apply with Indeed