Matching Top Talent with
Lifetime Opportunities.
Since 1995, Lakeshore has provided Staffing, Recruiting and Payrolling services to employers in Denver and Chicago across multiple industries.
We are committed to achieving success by matching top talent with the right opportunities. In 2017, Lakeshore re-branded as Lakeshore Talent after a management buyout, becoming a women-owned company. We have a dynamic team of Account Executives focused on sales and the client experience and a talented team of Recruiters focused on candidate recruitment and candidate experience. We are able to offer a higher level of service as a result, and we take pride in building strong relationships worthy of loyalty with both clients and candidates.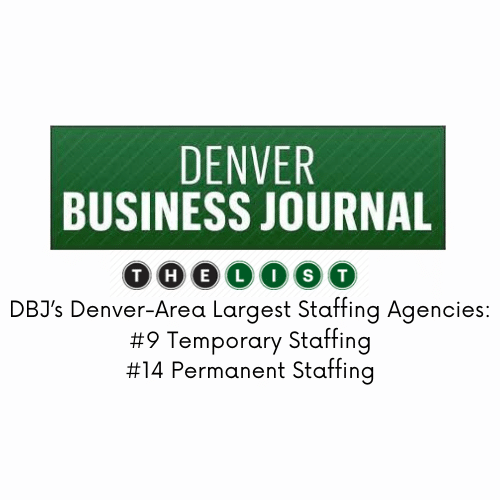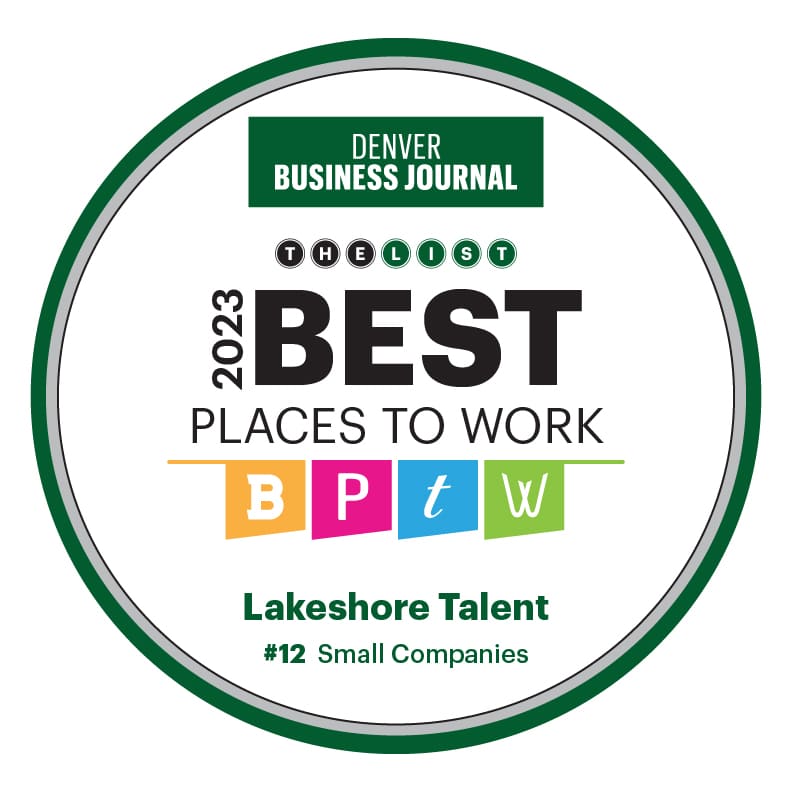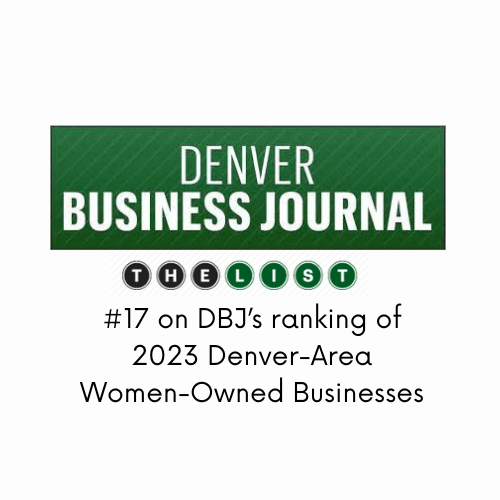 Staffing and Recruiting Services

Consulting
Lakeshore​ ​Talent​ ​is​ ​ahead of​ ​the​ ​curve​ ​in​ ​providing​ ​risk​ ​mitigation​ ​to​ ​companies​ ​and​ ​employees. Our robust benefit package offers contract employees full insurance, holiday pay, and other unique benefits. ​

Direct Hire
We build strong relationships with active and passive candidates which creates a pipeline that is unmatched. Referrals are always the best candidates, and we work hard to maintain a steady stream of referrals in our talent pool.

Contract
We are proud to have an experienced, dedicated, and knowledgeable team to support you in your job search or hiring process. We offer a robust benefits package to our contractors/consultants that includes full insurance, holiday pay and other benefits.

Outplacement Services
We help to bridge the gap between one employer and the next by offering a variety of services to support your separated employees. Resume writing/editing, social media review, and interview preparation are just a few of the included services. Our outplacement services help to bolster your company brand, foster loyalty, and lessen the burden on your HR and management team.

Payrolling Services
By consolidating your payrolling services with Lakeshore Talent, you will increase flexibility, reduce costs, limit risk, increase productivity, and create consistency for you and your contract labor. We offer ongoing support and full benefits packages, leading to a dedicated, engaged, and loyal workforce.
RPO
We customize a program for you that builds upon the capabilities of your in-house team. We provide access to a dedicated team of experienced Recruiters, who are able to tap into a wide network of qualified talent. We offer full support which includes accountability, reporting, a dedicated point of contact and an on-site presence upon request.
Lakeshore is an incredible company. As a member of the FLEX program, I was able to experience not only Lakeshore's amazing team, but many of the reputable companies they work with. Not once did I have a negative experience during my time with Lakeshore and I've recommended their services to others!
Natalie S.
Prior to employment, I was working with a couple different job recruiters. Lakeshore was by far the best. Not only were they prompt but they would ensure I was ready for an interview prior to walking in. The staff was beyond friendly and overall completely awesome. I highly recommend Lakeshore.
Alaura B.
I have been working with Lakeshore at Anadarko Petroleum Company for a little over a year, starting at the front desk and most recently acting as the Executive Assistant to the Senior Vice President. There have been no bad days yet, and I credit Lakeshore for a good part of my success. Thank you Lakeshore!
Margaret H.