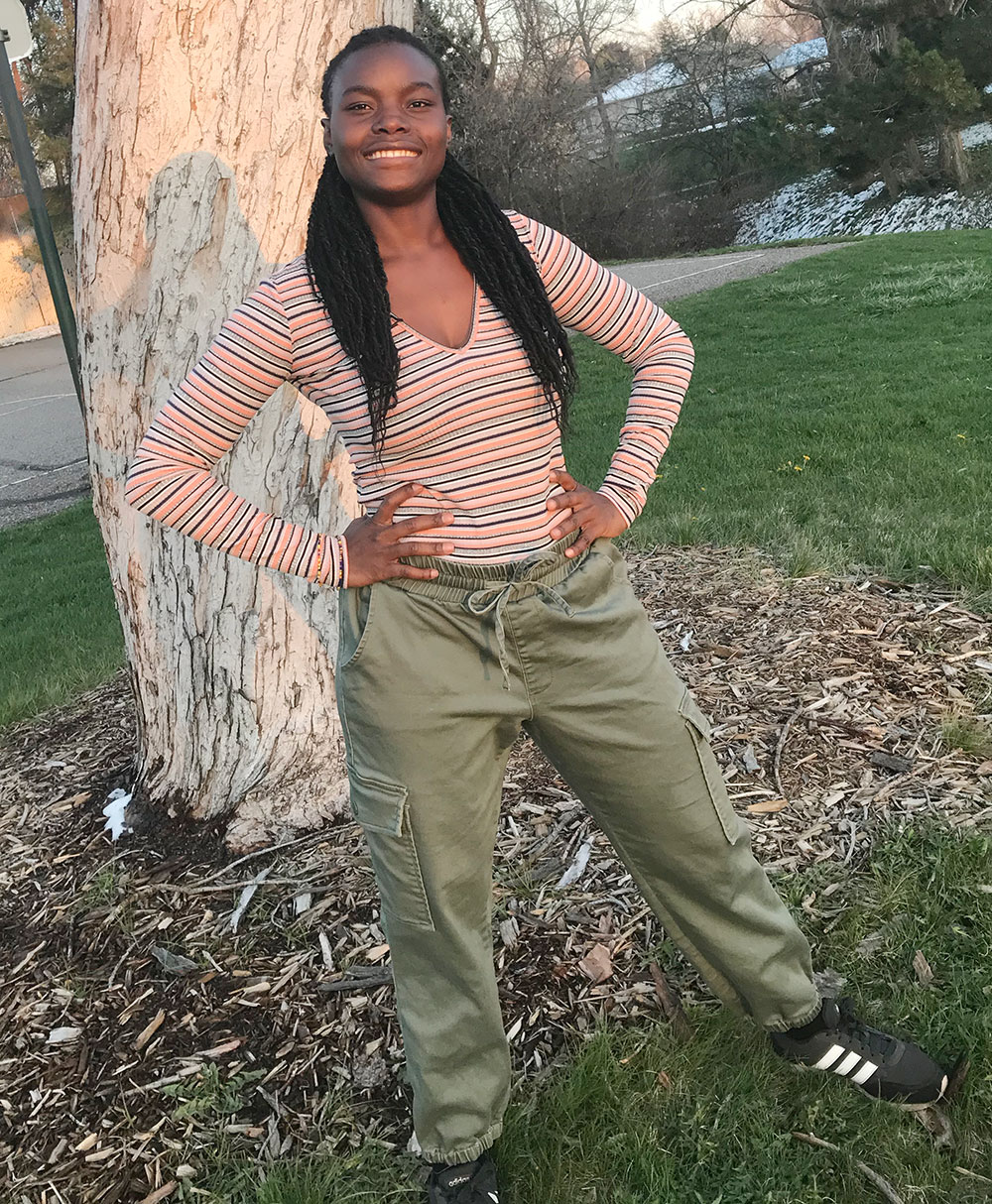 My name is Tukano A. Salat and I was born in Somalia. My family moved to the United States in 2004 and Colorado has been home for us since then. I come from a complex family and religious background, and overcoming the disadvantaged statistics of my background has become my personal goal. I've lived here for over fifteen years and I have accomplished a lot and many more to come.
My biggest accomplishment as we speak is receiving my business degree from Western Colorado State University. This might be an expected milestone for most Americans, but for me, it's a generational systematic shift. I take pride in being the first female from my family to graduate from a university with our background. Because of this, I not only can live the American life, but can also set an example for my family and others to choose their futures and make life decisions that can bring success to their lives later on. In five years, I hope to have started or achieved my Master's Degree in Business Law and launched my first business venture.
Friends describe me as: free-spirited, spontaneous, daring, and serious at times
Hobbies: dancing, listening to music, cooking, shopping, spending time with close friends and family, trying new things, and taking good walks.
Currently reading: Infidel by Ayaan Hirsi Ali
Favorite childhood memory: playing UNO with my family. These nights would be eventful because we would all do our chores, have a home-cooked meal, and form a big circle. We'd tease each other, create nicknames for everyone, and laugh until we finally just fell asleep in the living room.
Favorite restaurants: Sherpa Café in Gunnison CO, Intersections in Northfield, CO, Jelly in Denver, CO, African Bar and Grill in Lakewood and Illegal Burger